DETOURING MARKETING STRATEGIES TOWARDS THE WORLD WIDE WEB
The road to success has taken a detour onto the information superhighway. In this day and age, small to large scale businesses, even multinational companies, started taking the freeway to the World Wide Web as an additional venue for them to offer products and services to individuals and consumer organisations.
An organised chaos of marketing strategies have populated every industry available to people, and even individuals who only started dreaming of owning a business have followed the trend. Various platforms to promote product and service offerings have begun the emerge out of nowhere. Advertising channels have sprung on the Internet as if they were sprouts waiting on the day of harvesting. An endless sea of products and services has settled on an advanced and more innovative marketplace.
THE ONLY THING THAT MATTERS NOW IS MAKING A BIG DIFFERENCE AMONGST OTHERS.
I encourage you to have a look at your current development path and point out the channels where you get the least of prospects that you could convert to sales. Make a roadmap and list bumps and make an attempt to come up with a smoothly paved detour to success. Most traditional channels to reach out to a market base may still be effective, but with the emergence of technology, where one can access even a business from halfway across the world, it may not be a bad idea to map out an online marketing plan.
What businesses need to know is the kind of online platforms they can get themselves into. A concrete process path of what to build on the internet is necessary.
Do you need a business website?

Do you think you can manage to have subscribers to your proposed newsletter distribution?

Have you gathered enough contacts that your can prospect and convert into buying customers?

Most importantly, where do you want your online presence to lead you to?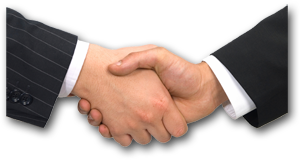 Partnering with business solutions providers may be the easiest idea that you can come up with as most would be glad to take on the job and lay out a generic marketing process for you. However, you may not notice that some of the available online roads and alleyways are just not as applicable to your company as it has been to other that your provider has served to. In cases like this, you need a thorough discussion with a professional online logistics consultant. Both of you need to determine the applicable processes to your business and how to carefully execute them. Not too many business solutions providers would come up with that as they take it into assumption that most businesses would want what they have to offer.
Wrong turns on the information superhighway are easier to make than correct in the process. Before embarking on an online journey towards success, you need to carefully think of which tools to use and who to work with.
Online Marketing Strategies are a dozen a dime, but a thorough review of the available methods and resources will make a big difference.
Think of many resources you may need for your business. If you merely want to encourage a fan base to like your products and services, a Social Media profile can be considered. If you have a large number of goods to sell, you can avail of E-Commerce solutions and programmes on the internet. Of course, they usually come packed with online marketing tools and campaign resources.
The amount of success you aim to have will need just as many reliable tools on the Internet. What could set your business apart from mediocre development is your intelligent decision.