Learn How Social Media Presence Affects Your Search Results Ranking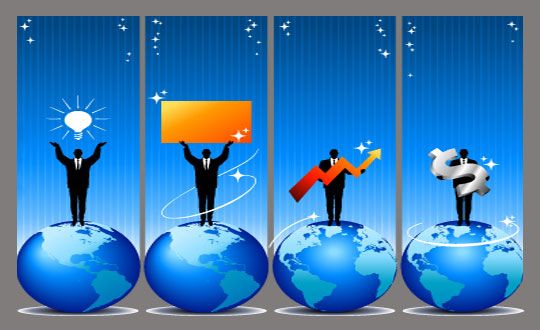 Compared to every individual in the community, your company's presence on the Internet, at this point in time, is significant in order for people to see you and talk about you. This eventually leads to their interest in what you've got for them. And although it has been discussed and reiterated in several articles, setting foot on the information highway and detouring from the traditional ways of introducing your business to the world do not merely gives you a firm place to stand on, what gives you a stable online presence is your knowledge of the facts and reasons behind doing it.
Most businesses are encouraged to study the logic and have a clear understanding of why an outstanding online presence is vital to the business. Companies may be in for a number of challenges when it comes to increasing their market base and hitting their targets. Nonetheless, things may not be as easy for everyone else to run the business, if we were just to base it all on this premise.
HOW IS YOUR SOCIAL MEDIA PRESENCE RELATED TO GOOGLE, YAHOO OR BING RESULTS?
First and foremost, you need to determine how important it is to connect your Social Media profiles to Search Engine results. By learning the relationship of Social Media and Search Engine results, you may realise a few techniques to get a higher search ranking. This does the same for your official business site, if it is linked to your Social Media page.
Clearly, not every individual or organisation inclined to the nitty-gritty of Internet can deny the truth that activities have increased online when Social Media platforms such as Facebook and Twitter began to appear. Majority of popular businesses and brands got themselves into the bandwagon, looking to make a huge difference in terms of getting an increase in their market. Almost every business who has established their presence on the Internet realised how the necessity of getting connected to Social Media.
LET YOUR PAGES GET TO HIGHER SEARCH RANKINGS
Another critical factor in terms of getting a high search result ranking is the number of links inclined in our page content that takes your audience back to your business website. These links are valuable to what you wish to offer to your traffic. If you have these links in your Social Media profiles makes it a breeze to stir people's curiosity and interest, leading you to interact with them at a given time.
TALK ABOUT BRANDING
Do not undermine yourself when you mention your brand in any article that you come up with. Never be afraid of showing people the kind of name and reputation that you have established. Search Engines such as Google, Yahoo! and Bing tend to pick up these brands just as easily and your site's chance of coming up higher in the search ranks is is increased. The same goes for keywords and key phrases reasonably "sprinkled" within your write-ups. However, you may need to take heed of the fact that humans think and absorb your content rather than how the complicated search engine process understands then when coming up with keywords and phrases.
GET THEM TO CLICK THAT "LIKE" BUTTON
Since the beginning of Social media, the way Search Engines crawl through complex website data to provide a list of search results have considered the number of likes on a Facebook page. Search Engines gave importance to this as it has been fairly used  by majority of internet users. On the other hand, you may just need to exert an extra effort to promote your page to people on Facebook to "LIKE" it. As your audience builds up, your search results ranking follows through. It somehow represents a reward to business sites given by Se arch Engines for "likeable" Social Media pages. 
PLAN AHEAD AND WORK A DEVELOPMENT PATH
Ask yourself and the people you work with in your organisation the amount of success you would want to achieve when thinking of embarking on Social Media. Find out the measure of your Social Media success by learning how much it impacts and influences your online audience. Remember that it may just not be enough as it is. You can't just take on any Social Media channel and create a profile right then and there. Check what is more appropriate for your business and what may be more popular amongst your target audience. Carefully choose which ones you want to create a profile in and spread a positive impact gearing you towards achieving your set targets.
In conclusion, your Social Media presence and the impact it has on Search Results ranking are generally connected. At the moment, no internet-oriented-individual can lie about Social Media's strong influence to the people. it goes to show that businesses have taken advantage of the perks of Social Media because they believe that it  brings a significant amount of increase in their prospects and sales. If by now you still have not found out how much it could impact your business, eXquisSolutions may just be able to help you out by starting to discuss its advantages to your company's sustainable development.